"The most wasted of all days is one without laughter."
E.E. Cummings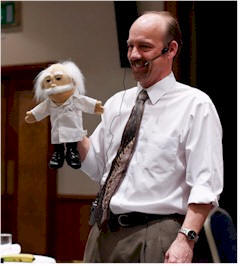 Dr. Moody and Devin Hastings presenting on Mind-Body Medicine
in London, England <![if !vml]>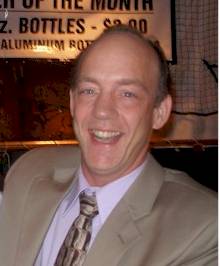 <![endif]>
Part Three: Click here for testimonials about Devin
Author of: 21st Century Medicine: Clinical Evidence For The Healing Power of The Mind
Author of: Control Your Diabetes With Hypnosis
Author of: Anxiety, OCD and Hypnosis: New Answers for Those Who Suffer In Silence
Author of: New Answers For Diabetes
2003 recipient of the National Guild of Hypnotists, Ormond McGill Award.
Creator of: www.weight-loss-answers.com
Creator of: www.depression-hypnosis.com
Creator of: www.War-Stress-Relief.com
Creator of: http://www.minnesota-institute-of-advanced-communication-skills.com/
Fellow of The Association for Professional Hypnosis and Psychotherapy.
2001 recipient of the prestigious NGH Hypnosis Research Award. This award was given in recognition of Devin's pioneering work in the successful applications of hypnosis to diabetes.
Hospital Certified Hypnotherapist. Certification granted by one of America's top 100 hospitals, Winchester Hospital, Winchester, Massachusetts.
Registered and Certified Master Practitioner & Instructor of Neuro-linguistic Programming with the National Federation of Neuro-linguistic Programmers.
Featured presenter on the proven medical applications of hypnosis at the National Guild of Hypnotists convention. This is the world's largest and most comprehensive hypnosis convention.
Certified Instructor of Hypnotherapy by Kevin Hogan, Psy.D. and founder of the Minnesota Institute of Hypnosis and Hypnotherapy.
Registered and Certified Advanced Hypnotist with the National Guild of Hypnotists.
Registered and Certified Fitness Instructor with the Fitness Institute International of Boca Raton, Florida. Devin combined his Instructor training with his training as a licensed massage therapist and his extensive knowledge of vitamin supplement therapy to help clients dramatically improve their health.
Author of the professional educational video series NLP & Hypnosis, Volumes I & II
Author of the popular training seminar, Emergency Hypnosis: How To Successfully P.A.N.I.C. TM In Any Emergency Situation.
Author of the advanced NLP-Hypnosis training video, Past Lives and Safe Places: A Journey To Forbidden Lands.
Author of the unique and ground breaking training video, The 10 Steps to Controlling Diabetes.
Author of a first-of-its kind training program, New Answers for Diabetes: Become A Certified Diabetes Motivational Coach. This is a very intense and comprehensive two day seminar which trains therapists on the advanced applications of hypnosis, NLP, Transactional Analysis and Cognitive Behavioral Therapy and their applications to help diabetics very effectively manage their diabetes. In some cases, Devin's coaching methods have helped clients to significantly reduce their medications. (with their doctor's approval).
Author of 10 Success Secrets To Permanent Weight Loss. This is an informative and fun to watch video seminar demonstrating little known marketing techniques as well as advanced methods for helping clients to permanently lose weight.
Author of The Information Kit for Obsessive-Compulsive Disorder. (Being updated). This is an audio program guiding other therapists on the applications of NLP and hypnosis to helping those suffering from OCD.
Author of Impotence: The Hidden Pain. This seminar is designed to teach therapists a caring and highly effective approach to a very difficult issue.
Author of several excellent marketing audio programs helping other therapists to effectively and inexpensively market themselves while helping others.
Co-author with Dr. Kevin Hogan of the textbook The Hypnotherapy Handbook.
As a Type II diabetic, Devin has used his skills and experience to pioneer new techniques of management for diabetes.
His unique approach was published in Diabetes Interview, a leading diabetes journal. Devin has been featured on WESH TV Channel 2 News Orlando and Host of 'The Hypnosis Hotline' on 740 WINZ AM News radio.
Devin has also used hypnosis to successfully lose over 40 pounds of weight and to has had
9 fillings drilled and replaced without any chemical anesthetics.
Part Three: Click here for testimonials about Devin