Newsletter Special:
Ultimate Hypnotists's Success Kit(TM) Sale Price: $69
(Click here to see more great prices!)
Diabetes/Weight Loss Instant Seminar KitTM
Advanced Hypnosis/NLP Strategies for Maximum Client Success--The Power of 7TM
The Success Hypnosis Series For The HypnotistTM consists of the following 7 coaching-hypnosis sessions:
CD 1---Magnetizing Clients and Increasing Prosperity Consciousness
CD 2---Creating Your Emotional Lightning Rod
CD 3---Practitioner Confidence
CD 4---Natural Adaptability & Heightened Intuition
CD 5---Remote Healing For The Client or The Hypnotist
CD 6---Advanced Learning Abilities For The Hypnotist
CD 7---Fearless Public Speaking
Why invest in an instructional audio or video program? Because, many times after attending a seminar, much of the valuable information is forgotten. With our programs, you can discover yourself and your skills unconsciously improving after reviewing them 2, 3 or more times while you are also getting much more for your money.
Due to usurious fees, we have discontinued using First Data
as our merchant card provider.
You can pay by using PayPal.
Use the email "devin(at)mindbodyhypnosis (dot com)
Please mention the product(s) you want.
Or call 612-730-2789 and your credit card payment will be processed through
The Minnesota Institute of Advanced Communication Skills.
Thank you!
IMPORTANT! PLEASE READ:
All orders are completed through a secure website.
Please carefully read our disclosures about Shipping/Handling and Refund/Replacement policy. Failing to do can lead to a delay in your order being shipped.
If you ordering from overseas please note that videos are sold only in American NTSC format.
Increase Your Income Immediately with: The Diabetes/Weight Loss Instant Seminar KitTM
With this kit you have everything you need to instantly and very easily conduct a free seminar designed to persuasively attract paying clients to your office. Kit includes a 2 CD audio set giving you clear, easy to understand directions and information making you the expert!
Also included are master handouts enabling you to immediately and intelligently talk about two subjects of interest to millions: diabetes and weight loss. You will also receive 27 different audience handouts that you can immediately use. A disk containing each handout is also included so that you can customize each handout with your name and number so that potential new clients can be reminded to call you.
Why reinvent the wheel? Why not save your time and money while you make money from everything I have invested in these kits?
Remember, one new client and their referrals can more than repay your investment.
Price: $180.00
"If it's one person in your office or 100 people in an audience these kits prepare you to knowledgeably and influentially communicate about these subjects."
Earn more money while becoming an expert!
"I guarantee if you use any of this kit as instructed, you will attract new, paying clients. This is a money-back guarantee. " CDH
SEE BELOW TESTIMONIALS
"Devin,
The Diabetes/Weight Loss Instant Seminar Kit is comprehensive and so easy to use. Using your Kit, my seminar was put together in less than 15 minutes. After looking over the sample copies that came with the Kit, I then used the Word files CD and quickly found the pages I needed for a seminar this week. It took me just a couple of minutes to paste my logo and contact information onto the forms. After each document was saved as a new file and then sent to my printer, I was ready for my presentation. The Kit even has the answers; it can't get easier than that!
This product could even be called the "MULTI-Seminar Kit" because I have already pulled out a couple more forms for yet another seminar. It really is a complete package one can use to give many different seminars. I'm just minutes away from generating more income. Thanks Devin! "
Sandi Graves, CH
___________________________________
"I really enjoyed The Diabetes/Weight Loss Seminar KitTM. As a diabetic I have found the information from your seminar right on the mark. I like to review the CD's from the seminar often and keep sharp.

My clients have been more than happy with my knowledge and how I have helped them. I am finally ready to do introductory seminars using your materials and the response has been gratifying.

Thanks so much."

Ray Zukowski
Certified Hypnotherapist
PO Box 8164
Tacoma, WA 98419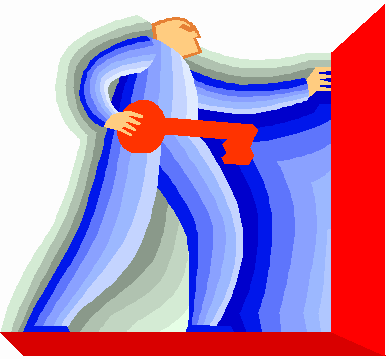 Advanced Hypnosis/NLP Strategies for Maximum Client Success!--The Power of 7TM
This unique and powerful seminar is brand new! The Power of 7 is a treasure mine of informtion, ideas and techniques that approach client healing from a very different point of view as compared to traditional hypnotherapy.
This two-hour class gives you over 49 highly effective methods and techniques. These tools can absolutely help you and your clients to profoundly and permanently break free of destructive habits of thought, mind and body. It is a fast-paced, informative and entertaining seminar that also delivers sure-fire techniques helping you to earn the living you deserve while effectively helping your clients.
You Will Learn:
*How to bypass your client's unconscious resistance to change with The 7 Essential Words for Success.
*7 Innovative Inductions that work for virtually every kind of client—even the really difficult ones!
*How to easily use 7 powerful and little known NLP language patterns that will dramatically enhance your client's inner resources.
*7 Crucial Keys to understanding and helping your clients.
*7 money making marketing ideas helping you to irresistibly attract clients.
*And much more
Included with your program is a comprehensive 7-page seminar outline that helps you to more quickly and easily grasp the tools and techniques described.
BONUS MATERIAL! You are also receiving a 14-page script manual containing high power scripts to help you help others. These scripts contain advanced techniques and do require practice but they are worth it! Part of the CD program includes coaching on exactly how to use the scripts to their maximum advantage.
Trance-Form your skills and client success rate.
Price: $130.00
"I have used all the CDs in Devin's 7 CD Success Hypnosis Series (with the exception of Fear of Public Speaking, since I don't have any.) I can tell you they have made a HUGE difference in the quality of my sessions, in the quality of the clients I am attracting to my practice, and in my overall
happiness and sense of well-being. I highly recommend them to anyone wanting to make quantum leaps in their hypnosis practice. Thank you, Devin, for a wonderful program."
-----Kathy Moore, www.mooreinspire.com, BCH, MBA


"In a nutshell, this is a very good opportunity to save a significant amount of money on high quality, effective hypnosis coaching services that would normally cost you well over $1,000.00. Your investment is only $225.00. Thank you." --Devin Hastings
Success Hypnosis Series For The Hypnotist TM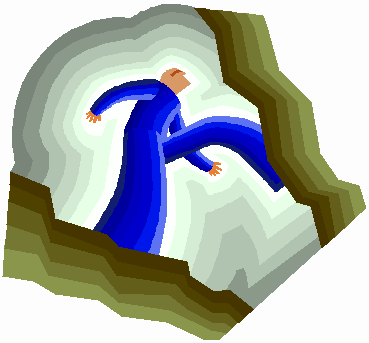 3½ Hours of Advanced, Custom-Crafted Hypnosis Especially For You, The Hypnotist!
This new and unique 7 CD audio set was created with the hypnotist's needs in mind. Hypnotists have unusual challenges that no one has yet created a solution for---until now.
This program is for you if: (1) You've just finished training but don't know how to get into practice.
(2) You're relatively new as a hypnotist and need more skills & confidence or if (3) You are a hypnotist at any stage who feels stuck and wants to move to the next level.
C. Devin Hastings of MindBody Hypnosis is your hypnosis coach. By listening to this 7 CD set you can access his 22 years of hypnosis experience again and again to benefit you in many ways.
The Success Hypnosis Series For The HypnotistTM consists of the following 7 coaching-hypnosis sessions:
CD 1---Magnetizing Clients and Increasing Prosperity Consciousness
CD 2---Creating Your Emotional Lightning Rod
CD 3---Practitioner Confidence
CD 4---Natural Adaptability & Heightened Intuition
CD 5---Remote Healing For The Client or The Hypnotist
CD 6---Advanced Learning Abilities For The Hypnotist
CD 7---Fearless Public Speaking
Each hypnosis session is preceded by a brief discussion of the challenging area and how the hypnosis session will assist you in improving your skills and how that will benefit your client.
CD 1---Magnetizing Clients and Increasing Prosperity Consciousness helps in two empowering ways. The first part of this program is designed to add unconscious Miracle GrowTM to the soil of your mind while helping you to rid your inner garden of those weeds that choke off prosperity.
In other words, this part of the program can help you to change any negative thinking you have about money so that you are enjoying a more stress-free relationship with money no matter what your current financial situation may be.
Once a person's mind and heart is freed to some degree from the negative money thinking, then it becomes possible to become a client magnet. The second part of the hypnosis session, Magnetizing Clients, deals specifically with unconsciously coaching a hypnotist into powerfully sensing themselves with more paying clients.
This hypnosis session will help you to harness helpful, financially abundant forces inside and outside of you to accomplish the vision in your deep mind.
CD 2---Creating Your Emotional Lightning Rod is an unique and crucial tool for any hypnotist.
There are 3 important reasons for every hypnotist to listen to this program:
1) To avoid the harmful effects of something known as Secondary PTSD.
2) To avoid possible transference and counter-transference of trauma affects.
3) By avoiding the first two mentioned pitfalls, a hypnotist's skills can therefore remain viable and effective.
Your Emotional Lightning Rod is a something your unconscious can use to deflect the full psychic impact of a client's story so that you can be as effective as possible by remaining free of secondary traumatization and transference of trauma affect.
As a side note, it can be expected that the benefits of your Emotional Lightning Rod effect may also translate into areas of your life where trauma was experienced.
This hypnosis session will help you to help your clients because it coaches you to create the ability to direct damaging emotional energy to a healing and transforming place.
CD 3---Practitioner Confidence needs are very different from client confidence needs in that as a hypnotist and businessperson, your requirements for success are in many ways more demanding.
Practitioner Confidence challenges for any hypnotist are the following:
(1) Improved Organization. (2) Utilizing personal strengths and handling personal 'failings'.
(3) Overcoming obstacles and gaining power from them. (3) Starting and building your practice.
(4) Working with new situations that you have little or no training for.
(5) Working with clients when you are still relatively inexperienced. (6) Dealing with client 'failure'.
(6) Staying excited and empowered to be who you can be.
This hypnosis session will unconsciously coach you to become much stronger in the areas just mentioned that pertain to you. Any areas not relevant to you are okay because the suggestions can translate to other areas of your life or simply be taken as reinforcement for your current success habits.
CD 4---Natural Adaptability & Heightened Intuition gives you two exceptional abilities that other hypnotists do not have: (1) A beyond ordinary understanding of your client and (2) An amazing ability to communicate with your client in ways that are very specific to their intellectual and emotional communication styles.
Super successful hypnotists have a natural adaptability that is coupled with heightened intuition and it is this combination that enables them to seemingly work miracles. What these adroit communicators have are
7 Communication Characteristics that enable them to establish rapport that goes far beyond words, whirling disks and the latest nifty techniques.
This session is specifically designed to hypnotically coach you in creating the 7 characteristics of exceptional hypnotists.
CD 5---Remote Healing For The Client or Hypnotist has two wonderful benefits as the title suggests. Additionally, there are three compelling reasons to use this program:
(1) There is a great deal of evidence that prayer, positive intention or whatever you call it, is of distinct benefit to another person that you are not physically near.
(2) As you allow yourself to go into trance and hypnotically focus on your client, you are making yourself much more receptive to healing impulses from your deep mind and from a greater force outside of you. These healing intuitions can assist you in dramatic ways to help your client.
(3) This program helps you to more powerfully tune your mind and spirit into the healing energy that exists in the Universe. Therefore, as you find yourself more and more in touch with this energy, not only are you benefiting but also, it can then naturally share itself with your clients during your sessions together.
This session is designed to help you access influential inner and outer healing forces.
CD 6---Advanced Learning Abilities for The Hypnotist takes a unique and transformational approach to enhancing a hypnotist's learning abilities in order to meet the requirements and demands that are placed on you.
Hypnotists with Advanced Learning Abilities possess the following 4 traits:
(1) They have an ability to quickly absorb educational information.
(2) When in session, a hypnotist with Advanced Learning Abilities is able to remember any number of small but important details that occur that may be critical to success.
(3) The 3rd trait of hypnotists who have Advanced Learning Abilities is that they have a very good to excellent recall of non-session relevant information.
(4) The final trait of a hypnotist with Advanced Learning Abilities is the skill of Information Integration. This advanced learning process is a person's unconscious ability to weave together seemingly unrelated pieces of information in such a way as to produce unique insight and new, empowering information.
This session is designed help you develop the 4 characteristics of a hypnotist with Advanced Learning Abilities.
CD 7---Fearless Public Speaking was developed by the 2003 winner of the Ormond McGill Presenter Award. Why not learn from him the simple way to becoming a well paid, highly effective and persuasive public speaker?
This session will give you the 4 step F.E.A.R.TM process that will turn you into a fearless speaker!
Receive 3 1/2 hours of exceptional hypnosis coaching over and over for only $225.00
Testimonial from someone who owns this 7 CD set: "This is the best investment I have ever made. Bar none. I look forward to stealing time to listen to a disc every chance I get. They are delicious, juicy and brilliant! I will use these discs for many years to come. They are more valuable to me than all of the books and others tapes on my shelf!"----Rose R. (This is a person who is willing to be contacted if you are interested in owning this program.. Please email a request for contact and it will be forwarded.)